Moving1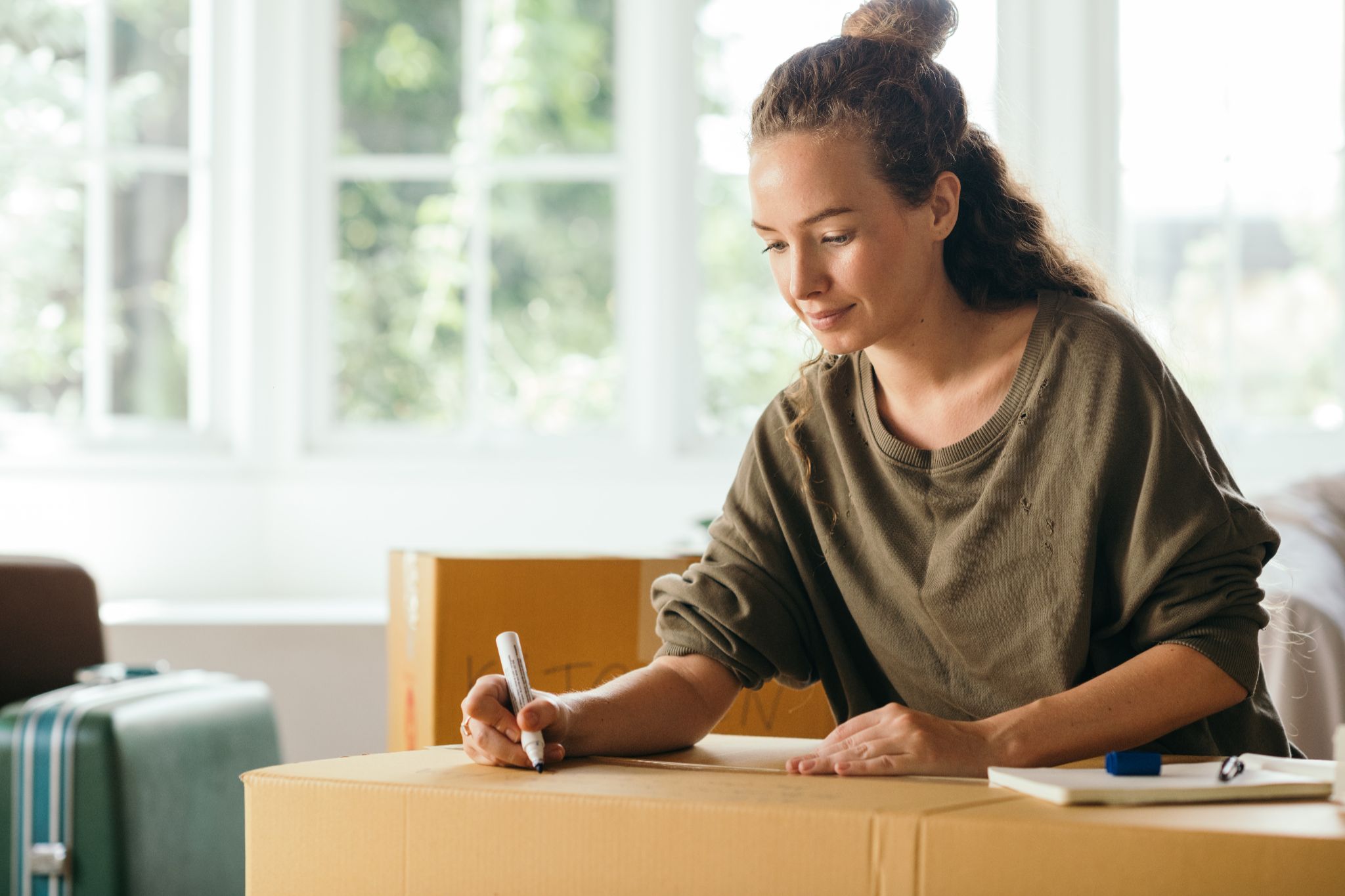 How To Avoid These 4 Common Moving Day Mistakes
While moving into a beautiful new home can be exciting, it can also cause a lot of stress. According to Bustle, studies have shown that moving is one of the most stressful life events. Some people would even rate it as more stressful than a divorce or breakup. Because there are so many steps involved inmoving, it can become an overwhelming process. If you aren't prepared, it can be a struggle.
So many things can go wrong. It's raining cats and dogs. You packed your pain reliever, and your back is killing you. You forgot to notify the electric company at your new address. The dog got out. The list is endless. Here's a look at some moving day mistakes and how you can avoid them so you can enjoy your new home without all the stress.
#1Avoid Injury
The last thing you need during this big transition is an injury. It's not surprising to hear that people frequently get injured while moving their own belongings. The most common moving injuries are broken bones (hands, fingers, and toes), back injuries, sprained ankles, knee injuries, and cuts or scrapes. To avoid injuries, you should hire movers for items that are heavy or too awkward to move yourself
When searching for movers, be prepared to ask some important questions, such as how long the company has been in business, what type of estimate they provide, what liability coverage is provided, and, most importantly, if they have any references. You should also put websites such as Angi.com to good use by browsing reviews for moving companies around Chicago. If you read any overly negative reviews from previous customers, stay away from that company.
#2Avoid Sleeping On The Floor
After a full day of moving, nothing can be more enticing than a good night's rest, and if your bed is lying on the bedroom floor unassembled it can be a real headache to put together. Check with your mover to see if they provide assembly services for your bed and other items that might need to be broken down and reassembled. While assembly is an additional fee, after a long day's move the investment is worth it. Sleeping on the floor will only cause you unwanted aches.
#3Avoid Moving Unnecessary Stuff
According to The Spruce, failing to do a thorough purge before your move will cost you extra money because you're moving things you'll eventually throw away. Before your move, you should determine what you'll be taking with you and what you need to get rid of. You can do this by going room to room and sorting belongings you don't intend to take into three piles: 1) sell, 2) donate, and 3) trash.
Some strong contenders for your purge include:
Old paperwork

Clothe sand shoes you haven't worn in over a year.

Cables, chargers, and cords.

Old souvenirs and collectibles.

Old towels and linens.
#4Avoid Damaging Your Valuables
Nothing can ruin a moving day more than damaging an item of high value, like grandma's irreplaceable china set. Be sure that prior to move day you've supplied your movers with a detailed inventory of all items that require special packaging or handling. By doing this, you'll ensure that you allow them ample time to properly pack and transport them. It's important to remember, though, that accidents do happen ,so you should take necessary precautions. Look into moving insurance as it can help bring you peace of mind.
If you have a few valuable or personal items that you would feel better packing yourself, you can always pack these before moving day and transport them in your car for safekeeping. For example, you should probably move important document sand family heirlooms in your own vehicle. This can help relieve the stress that comes with moving.
A smooth move will require plenty of careful preparation. So be sure to get a nearly start and avoid procrastinating, delegate what you can, make a strategic plan, and organize, organize, organize. Working on these things will keep your moving day from turning into a moving nightmare.
When it's time to hit the housing market, connect with OneRateMLS for honest and straightforward flat rate listing services. Call800-501-9936 for more information.