Nationwide Pricing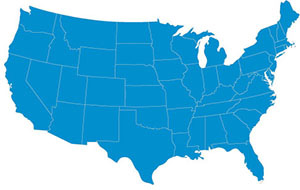 OneRateMLS.COM Listing Fee Nationwide
$275 MLS Pro (until the property is sold). Please await an email confirmation from one of our agents, PRIOR to submitting payment.
Our flat fee MLS listing will place your property on your local MLS for a simple one-flat fee. You'll save the commission fee that most Realtors, brokers, and agents charge.

Included With Your MLS Pro Listing:

1). Unlimited MLS listing (based on your package)
2). Unlimited Photos on the MLS in Illinois or the maximum allowed based on the state
3). 4-10 Photos on Realtor.com or the maximum allowed
4). Listing on other major real estate websites
5). Listing on hundreds of individual local agent and broker websites
6). Listing support throughout the process
7). Required state contract, real property disclosures and lead based paint disclosures provided
8). You pre-negotiate the buyer's broker commission
9). No cancellation fees and No commission if you find a buyer on your own
10). Buyer's phone and email leads forwarded to you
11). Professional looking property website that tells the whole story about your home's special features and benefits
12. Lots of marketing collaterals
After you pay the flat fee to list your home with OnRateMLS or our affiliate partners, you'll be contacted within 1-2 hours by one of our agents. They will walk your through the process and provide you with the information necessary to list your home on the MLS
Once you complete the listing process, your home will be listed on the MLS instantly. It may take a few days to see your listing on the other websites.

Why choose One Rate MLS.com

With our Flat Fee MLS Listing your home will get the same online/Virtual exposure on websites that display MLS listings, including Realtor.com, national websites like REMAX.com, Coldwell Banker, Century 21, Keller Williams, Auction.com, Hud homes, Trulia, Redfin and hundreds of local broker websites and other search engines.

You can offer an average of 2.5- 3% commission to the agent who procures a buyer. You don't pay any commission if you find a buyer not represented by an agent! With our Flat Fee Listing you won't pay the average 5-6%. You'll get the same exposure on the same MLS that all agents, brokers, managing brokers and Realtors use, for our low flat rate!

In a traditional listing agreement, you would pay an average of 2.5-3% commission of your home's sale price to the listing broker, and then another 2.5-3% commission to the buyer's broker. When you list your property with One Rate MLS, using our flat rate MLS listing, you no longer have to pay "listing" broker commission, only the buyer's broker commission if he brings a buyer; otherwise you will save the "listing" broker commission and as well as the "buyer" agent commission, which will save you thousands and thousands of dollars.

At OneRateMLS.com you can be confident that you are working with an experienced Real Estate MLS listing company with thousands of happy customers. We offer our MLS listing service to home sellers nationwide.

With our super low flat fee MLS listing rate, compared to our competitors, we are one of the best deals on the web as we continue to save our clients thousands of dollars. We hope you will be the next happy client of OneRateMLS.com. Please do not hesitate to call or contact us with any questions you may have. Remember we are here to help you every step of the way, while saving you big money on your property transaction.