Sellers

List your property with OneRateMLS.com for a flat fee will give you the same exposure as if you were to list it with a traditional "full service" real estate agent or real estate broker (Realtor). Your property will be listed on your local MLS (Multiple Listing Service), Realtor.com, Trulia.com, Zillow.com and dozens of other local real estate and national real estate sites websites until the property is sold (certain restrictions apply based on the state)
1. Unlimited Photos on MLS & Realtor.com or the maximum allowed (based on the state)
2. Premium Yard Sign if required (for a small shipping fee)
3. All necessary Seller Disclosures and State Contracts
4. Printable Color Flyers
5. Counter offer (Will provide if required)
6. All the forms you will need to complete the sale of your home (Will provide if required)
7. Realtor assistance for filling out your Listing Agreement and MLS input form.
What am I saving with OneRateMLS.com?
When you list your home with a typical Real Estate Broker or real estate Agent, you will most likely pay a commission of 5-6% depending on the market and location. Traditionally, your real estate broker lists your home in the local MLS (Multiple Listing Service) and offers half of their commission to any real estate agent or real estate broker who brings them a buyer. However, with our Flat Fee MLS option, you can save anywhere from 50-100% on real estate Broker's fee (no commission is paid if your buyer does not have a real estate agent) How will that work? OneRateMLS.com will list your property on the MLS (Multiple Listing Service) for a Flat Fee of $275. After payment is processed, one of our qualified real estate agents will contact you for information about your property and list your property on your local MLS (Multiple Listing Service). You pay only 2-3% to a real estate agent who procures a buyer. If you find a buyer on your own, you don't pay any commission. For sale buy owner (FSBO), is a great way to save thousands of dollars by only paying a low flat fee to list your home on the MLS (Multiple Listing Service). List your property on the MLS for a flat fee with OneRateMLS.com and I guarantee you will be happy with our services.
We understand that buying or selling a home is more than just a transaction: it's a life-changing experience. That's why our team of highly-seasoned real estate professionals is dedicated to providing exceptional, personalized service for all of our clients. We take great pride in the relationships we build and always work relentlessly on the client's behalf to help them achieve their real estate goals.
Our team of experts represents the best and brightest in the industry, and we're always striving to lead the field in research, innovation, and consumer education. Today's buyers and sellers need a trusted resource that can guide them through the complex world of real estate. With our extensive knowledge and commitment to providing only the best and most timely information to our clients, we are your go-to source for real estate industry insight and advice.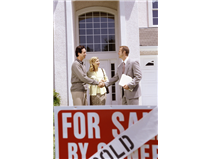 With OneRateMLS.com you will have all the options for a one flat fee of $275!!!!!
We will match or beat any competitors price for similar package.
We offer special pricing for bulk listing.